30 Apr

COVID-19 The GetSocial Bulletin
COVID-19 The #GetSocial Bulletin
Welcome to Irie's rolling news feed, covering important platform updates from Facebook, Google, Instagram, YouTube and LinkedIn during the COVID-19 outbreak. We'll also highlight examples of digital campaigns from Myanmar and international brands that are having a positive impact on #coronacomms.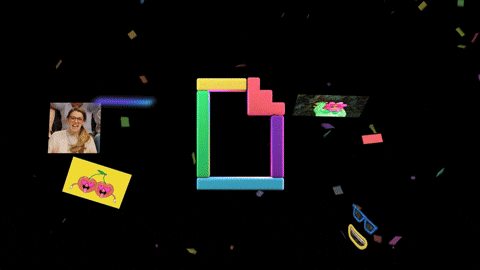 Facebook has shelled out $400 million on the purchase of Giphy, the gif platform much beloved by meme makers and social media commentators. Launched in 2013, the platform has a sizeable monthly active user base of 64 million.
It is unclear what Facebook's plans are for the platform in the short term as it will continue to exist as a standalone service, for now. However, the platform is integrated into other competitor services such as Apple's iMessage, Snapchat, Telegram, and TikTok, and industry insiders have opined that future Facebook product development and content strategies would of course benefit from user behaviour insights gleaned from these competitors. Watch this space for further developments…
Len Sen
Len Sen ရဲ့သူငယ်ချင်း မေမေတို့ရေ … အိမ်မှာနေရင်း ကိုယ့်သားသားမီးမီးလေးတွေနဲ့ tik tok လေးဆော့ပြီး လက်ဆောင်ရရှိနိုင်မယ့် အခွင့်အရေးတွေရောက်ရှိလာပြီနော်။ပြိုင်ပွဲဝင်ပြိုင်ဖို့အတွက် သားသားလေးပဲဖြစ်ဖြစ် မီးမီးလေးပဲဖြစ်ဖြစ် ဒါမှမဟုတ် သားသားမီးမီးလေးတွေအတူတူ ဆော့ထားတဲ့ tik tok video လေးကို ဒီ post လေးမှာ #LenSenStayHome ဆိုတဲ့စာသားနဲ့အတူ comment မန့်ပေးရုံပါပဲ။ပြိုင်ပွဲကာလလေးကတော့ မေလ (၃၁)အထိပဲနော်။ အနိုင်ရရှိသူ ၃ဦး ကို Len Sen ကရွေးချယ်ပေးသွားမှာဖြစ်ပါတယ်။ သူငယ်ချင်း မေမေ တွေအားလုံးကိုဝင်ရောက်ယှဉ်ပြိုင်ကြဖို့ဖိတ်ခေါ်လိုက်ပါတယ်နော်။
Posted by Len Sen on Saturday, 9 May 2020
Len Sen Tik Tok challenge
Whilst it's been great to enjoy family time with our loved ones during lockdown, finding new things to keep kids entertained can get tricky as the weeks go by! Enter Tik Tok.
Len Sen, a brand of children's medicine, is running a competition encouraging parents to enter Tik Tok videos of their kids dancing and lip syncing to a song of their choice in the internationally popular Tik Tok challenge. A great way to engage families, and organically raise brand awareness.
Facebook has added two new 'care' emojis to their social media and messaging platforms; a hugging heart for the social media platform, and a pulsating purple heart for Messenger.
The new set of reactions have been designed to give users additional ways to display their support to those affected by the ongoing coronavirus crisis. Facebook last added new reaction buttons in 2016.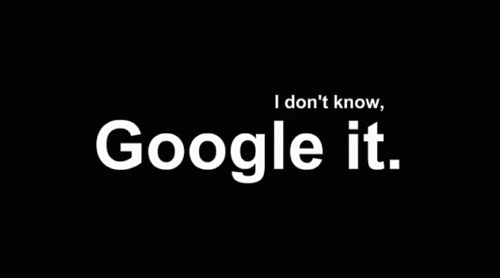 Alphabet Inc (Google's parent company) has announced an uptick in ad sales for April.
Revenue from Google's search ads fell by over 10% in March, but the trend was bucked in April with consumers spending more time on YouTube, browsing e-commerce sites and searching for COVID-19 related news. The tech giant remains cautious however, as budgets of big spenders in the travel, film and airline sectors continue to be slashed. Source.
Facebook takes on Zoom! The social media behemoth has announced the imminent launch of 'Messenger Rooms' a group video call function that will soon be able to hold up to 50 participants with no time limits. Attendees won't need to have a Facebook account to access, and the intention is for Messenger Rooms to work on WhatsApp and Instagram platforms as well.
Facebook is also going to make it possible for users to charge a fee for people to attend an event, with the aim of helping people build businesses while we are all at home.
Budweiser has re-released its iconic 'Whassup' ad, overdubbing the original script from "watching the game, having a Bud" to "in quarantine, having a Bud", ending with the line: 'Buds support buds. Check in on yours'. The campaign encourages friends and family to look out for each others' well being during lockdown.
While new creative production is currently off limits for many brands whose marketing teams are operating under work-from-home conditions, this is a clever twist on repurposing old content for a new age. Love it or loathe it, there's no doubt about its earworm power! Let's see if Whassup will be brought back from the 1990's in these COVID times.
KBZPay has shifted its digital communications strategy to help customers of its mobile money app live out daily routines whilst observing social distancing. The range of services include QR code payments, mobile payments for food delivery and other e-commerce services along with a whole host of other in-app products. This series of posts delivers strong creative with a clear message and is a great example of how a shift in approach can help the public stay safe during lockdown.
 

 

View this post on Instagram

 
A nice piece of organic UGC for everyone's favourite action cam, GoPro. This creator had holiday plans put on hold due to a coronavirus lockdown, but didn't let that stop him from taking a #stayhome adventure. Bravo Philipp Klein Herrero!