31 Mar

Your work from home starter pack
Your work from home starter pack Irie Digital
Welcome to the inaugural Irie #GetSocial blog! As we move into a new chapter of remote working and virtual collaboration, we wanted to take this opportunity to share some of our own experiences and insights. So, over the next few weeks we will be posting additional content that explores what we know and love at Irie – all things digital! You can expect a mix of digital transformation advise, marketing tips, branding insights and social media best practices. First up, we'd like to share what's been going on behind the scenes (and screens) at Irie….
COVID-19: top tips for a digital transformation
As COVID-19 contingency plans are rapidly put in place by businesses across the globe, we are currently witnessing an unprecedented cultural shift in the way brands are operating. As we all undergo significant changes in the way we work, it felt only right for the first post in this series to explore how digital practices can be embraced to enable brands to adapt, maintain and sustain.
Get your head in the cloud
The team at Irie recently made the transition from office-based > work-from-home with minimal impact on our colleagues and clients. Our priority was the safety of our Irie family and making sure we put in place social distancing practices as quickly as possible to protect our health and the health of those we share our homes with. This was made possible thanks to our recent digital transformation, which involved a wholesale move of all our processes and systems from G-Suite to Office 365.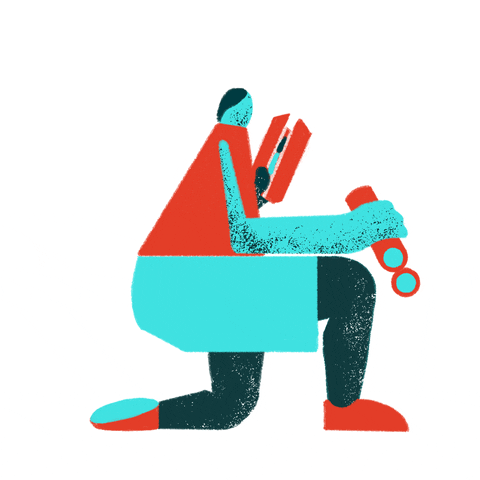 Trello, Viber, WhatsApp, GDrive, Teamwork, plus a host of locally saved files, hard drives, emails and Facebook DMs meant tracking and managing the output of our 20+ team was beginning to slow us down.
Enter Office 365. We've brought all our communication, file sharing, planning and tracking tools under one roof. And the timing couldn't have been better. This has enabled us to pick up our 'office' and move things into the cloud with relative ease. True that for now, we are no longer able to call across the office and borrow an ear, or an eye to chat through a campaign idea. But group chats and video calls have proved to be the next best thing!
Three things we've noticed…
1. Stay nimble
Our team's ability to think and react quickly in such a positive, proactive way. Establishing processes that ensure smooth delivery has always been key to a continuous brand presence on social media, but now even more… With solid digital brand guidelines, clear content angles and a reactive team for candid content we are able to keep our brands more relevant than ever!
2. Focus
Speed and diversity of ideas is a reminder of why we love what we do. It's easy to get bogged down in the minutiae of day-to-day business. Working remotely actually gives many of us the space to deliver on the tasks at hand and use communication channels to support each other and exchange ideas in a constructive and time-efficient way.
3. Keep talking
Forming a virtual village to keep in touch with clients, suppliers and team members is an essential part of keeping things moving. Making an extra effort to check in on each others' well being and show a little love in the time of COVID-19.
If you're not in the market for a wholesale shift to a new platform, here are our top apps and gadgets for staying connected:
This video conferencing app has quickly become the watchword for teams across the globe. It enables users to do everything from holding one-on-one conference calls, to running seminars for large numbers of participants, with the ability to mute, share screens, present and much more.
2. Headphones
Simple, but effective. They don't need to be noise cancelling, wireless super-cans, but they do need to have a decent microphone. It's not always easy to concentrate on conference calls if you don't have the luxury of a quiet workspace (kids, noisy neighbours, attention seeking pets, etc can make this hard!) but a decent pair of headphones will help block out ambient noise and allow you to tune in to to you colleagues.
All work and no play make Jack a dull boy. Encourage your team to get together and have some social interaction at the end of the working week. Houseparty features a range of games that can be played for some good old-fashioned team building – the next best thing to that 6pm Friday beer!